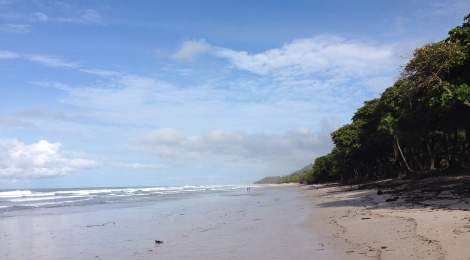 Good things happen to good people
Two weeks in on my travels, I feel that the people you meet along the way are one of the most important factors to a great time. And so far I can only say that I have been blessed to meet many amazing individuals! I'm highly grateful for all those meaningful discussions about life, surfing and our dreams, fun expeditions through river beds and awesome dinners.
We had some fun surf sessions even though the waves weren't that great. We picked fresh coconuts, opened them by hitting them hard on a stone and got to enjoy the freshest coconut water and meat ever. We had to say goodbye but we will meet again.
Good things people come to good people!