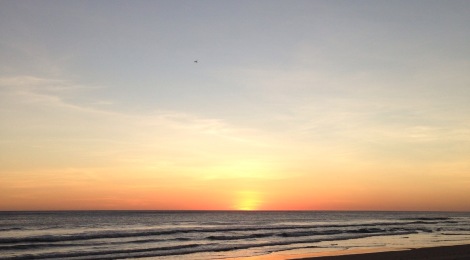 no regrets
It's Monday today, is it? Then it's exactly 4 weeks now that I have arrived in San Jose. And a lot has happened since.
I have met many interesting people from all over the world, spanning from New Zealand to Brazil, from Venezuela to Canada, from Finland to France, the UK to Sweden, the States and Argentina.
I have had a few ego-boosting waves, but more so ego-crushing whitewater walls I couldn't fight my way through. Yet, I figured out how to duck dive and am gaining confidence again.
I have been at breathtakingly beautiful white beaches, lined by coconut trees and mangroves, some lighting up with fluorescents when walking in the sand during the night.
I have crossed the Costa Rican boarder to Nicaragua by foot and listened to a priest giving his sermon on a cramped local bus ride.
I have met true surfers from back in the 60s, still living their dream today, painting surf art, being generous to us strangers and logging long lefts and rights in Nicaragua and all over the world.
I have had a great time so far, with no regrets at all (except maybe for bringing so much stuff) and am very excited for all the things yet to come!